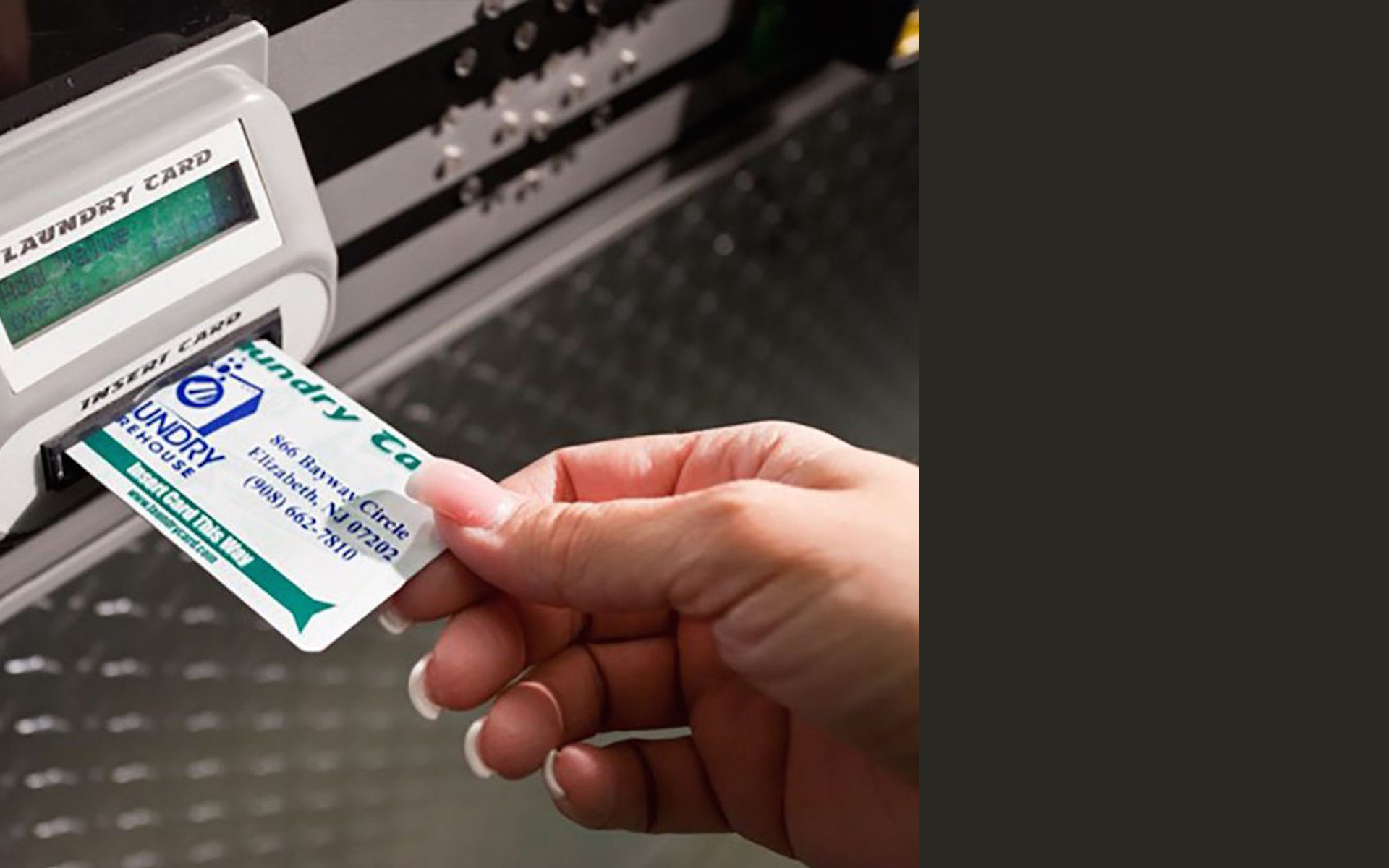 LAUNDRY CARD
No More Coins!
Laundry Cards are free, and you can earn bonuses. Experience the convenience of using the laundry without the hassle of carrying coins.
Add value with cash or credit card.

Laundry Card is available at many Laundry Warehouse stores. Check out "accepted payment methods" at your Laundry Warehouse location.